Company profile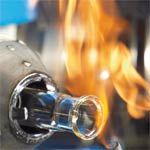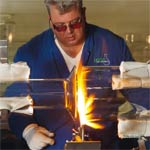 Function and precision
The production of our laboratory glass instruments is determined by state-of-the-art process-technology. Half- and fully-automatic micro-processor-controlled glass-processing machines, particularly supported by robotics, guarantee a continuous economical production as well as constant precision and quality.

But despite our advanced production technology: In order to secure highest demands on function and precision, many Lenz® laboratory glass instruments receive the finishing touch by hand.
Integral quality philosophy
From the development to the manufacturing of our laboratory glass instruments, quality is our goal. We test each and every manufacturing step by means of an extensive quality management system, based on DIN ISO 9001 / EN 29001. This guarantees high quality from the development to the delivery.

We are not only committed to the quality of our products, but also to that of our environment. As an example, we are automatically reprocessing our grinding waste water by means of a microprocessor-controlled distillation and lead it back in the production cycle.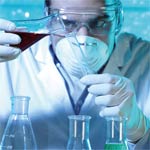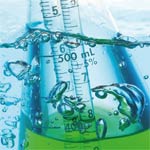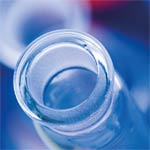 Individual solutions
With our self-conception as service providers for chemistry and science, we offer our customers an extensive service. Beside our standard product range and components, our high-skilled glass blowers manufacture individual solutions on tailor-made base: high-precision application and melting processes, special productions, large-volume glass apparatuses as well as reaction systems for various applications.
Innovative product diversity
With more than 10,000 products we offer an outstanding range of glass instruments. The Lenz® product program reaches from standard test tubes to high-tech distillation apparatuses.